2 1 - 0 9 - 2 0 0 6
Drug firm accused of deception
Gwinnett Daily Post
09/21/2006
By Camie Young
ATLANTA - A Norcross pharmaceutical company accused of selling adulterated and unapproved new drugs over the Internet has been indicted by a federal grand jury.

Het woonhuis in Belize waar Hi-Tech zijn medicijnen produceerde.
Eleven individuals, including the founder of Hi-Tech Pharmaceuticals, Jared Wheat, were indicted in the scheme, and four of them appeared at a bond hearing Wednesday.
Federal officials say the drugs were marketed in spam advertisements as generic version of drugs from Canada, but the pills were actually from a home operation in South America.

Productie binnen het woonhuis. Op de foto één van de elf opgepakte werknemers van Hi-Tech.
"The indictment's allegations are disturbing because customers thought they were getting legitimate and safe prescription drugs over the Internet from Canada at cheaper prices, when in reality they received adulterated fakes that were crudely made in an unsanitary house in Belize," U.S. Attorney David Nahmias said.
An automated message on Hi-Tech's telephone system said the company was experiencing technical difficulties with the phone.
Charged in the indictment are: Jared Robert Wheat, 34, of Alpharetta; David Alan Brady, 40, of Pinehurst, N.C.; Stephen Douglas Smith, 38, of Duluth; Thomas Holda, 43, of Duluth; Sergio Ronaldo Oliveira, 46, of Hoschton; Brad Neal Watkins, 38, of Birmingham, Ala.; David Watkins, 40, of Norcross; Steven Blinder, 42, of Aberdeen, S.D.; Michelle Young, 38, a citizen of Belize; and Guillermo Pech, 28, a citizen of Belize.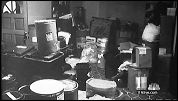 Opslag in Belize.
The defendants are charged with conspiring to import controlled substances into the United States and conspiring to violate the wire and mail fraud statute and to introduce into interstate commerce adulterated and misbranded prescription drugs.
They are also charged - with the exception of David Watkins, Brad Watkins and Blinder - with different substantive violations including mail fraud, distribution of controlled substances and introducing adulterated and misbranded new drugs. Wheat is charged with engaging in a continuing criminal enterprise.
The indictment seeks to forfeit properties, Ferrari's, Mercedes-Benz and BMW automobiles and bank accounts and seeks a money judgment of no less than $19.8 million.
According to information presented in court, Wheat and others opened a drug manufacturing facility in Belize in 2002.
Authorities say the defendants made 24 different drugs, including steroids such as Oxymethelone and stanazolol and unapproved versions of Ambien, Valium, Xanax, Viagra, Cialis, Lipitor and Vioxx.
The Government alleges Jared Wheat made $14 million last year. At the detention hearing Wednesday, Wheat was denied bond, while 38-year-old Sergio Oliveira of Hoschton and 38-year old Stephen Smith of Duluth were also denied bond. Brad Watkins, also 38, was granted a $75,000 bond.
Seven other defendants were arrested in North Carolina, South Dakota and Belize.
According to information on the Web, the U.S. Food and Drug Administration and the U.S. Attorney's Office seized dietary supplements at Hi-Tech Pharmaceuticals in February. The products contained 25 mg of ephedrine alkaloids per tablet, which are adrenaline-like stimulants with the potential for dangerous effects on the heart.
Officials seized raw materials and products worth $3 million. In November 2004, the Federal Trade Commission charged Hi-Tech with deceiving consumers through advertising.
Patrick Crosby, a spokesman with the U.S. Attorney's Office, said he could not comment on past cases.
1 4 - 0 2 - 2 0 0 7
Two N.C. men plead guilty in counterfeit Internet drugs case
AP
February 14, 2007

Two North Carolina men pleaded guilty Tuesday to federal charges stemming from a scheme to sell counterfeit prescription drugs over the Internet, authorities said.
David A. Brady, 40, of Pinehurst, N.C., pleaded guilty to conspiracy to defraud individuals seeking prescription drugs and to introduce into interstate commerce unapproved new drugs and adulterated new drugs, the U.S. Attorney's Office said.
The two were among 11 people in Georgia, North Carolina, South Dakota and the Central American nation of Belize indicted in September.
Prosecutors said Hi-Tech Pharmaceuticals of Norcross marketed the drugs as Canadian through unsolicited e-mails, but the pills actually were made in Belize. Investigators said many of the drugs had little or no medicinal value, and that those behind the scam netted more than $19 million.
The drugs included anabolic steroids and generic versions of drugs such as Ambien, Valium, Viagra, Lipitor and Vioxx.
Attorney Tim Fulmer, representing Hi-Tech, said in September that the facts will show there was no basis for the charges.
The U.S. Attorney's Office said Brady and Johnson had agreed to cooperate in the government's investigation and prosecution of the case. It said Brady had pleaded guilty to one count of conspiracy after agreeing to the government's non-binding recommendation of a sentence of five years in prison and to forfeit $1.7 million to the United States.
Johnson could receive a sentence of up to three years in prison and a fine of $250,000 when the two are sentenced May 8 before U.S. District Judge Jack T. Camp, officials said.